Retrospective Books
End of Year Bookkeeping Service
Have you had a busy year with your business? Were you just too busy to do any bookkeeping? Now itís time to get to get things ready for the accountant, what do you do?
Retrospective books was designed to help you. Specialists in end of year bookkeeping, we aim to provide high quality books at a lower cost.
We can take your bank statements, cheque book stubs and other pieces of information and turn them into completed books. These can then be given to your accountant or used by yourself. Full reports and files are provided on paper, in excel or in QuickBooks formats.
| | |
| --- | --- |
| You give us | We give you back |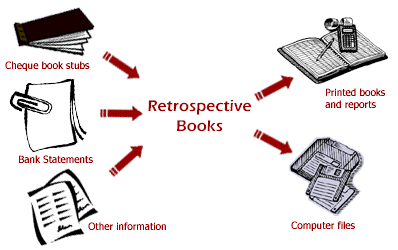 With Retrospective Books you can:-
Save yourself time: We do the work so that you donít have to.
Save yourself money: Pay less in accountancy bills
Save yourself tax: Get more accurate figures for tax returns
Contact us now on 01534 767507 or training@qbtec.net to discover how our service can transform your business.